OUT-OF-THE-BLUE INSPIRATION
Perfect Solution Inspired by Revolutionary Creators
Creator P100 Series were gifted with clean lines, gentle organic curves, a love for different materials, and designers that came from the enduring popularity of the Mid-Century Modern style and they are idolized even today.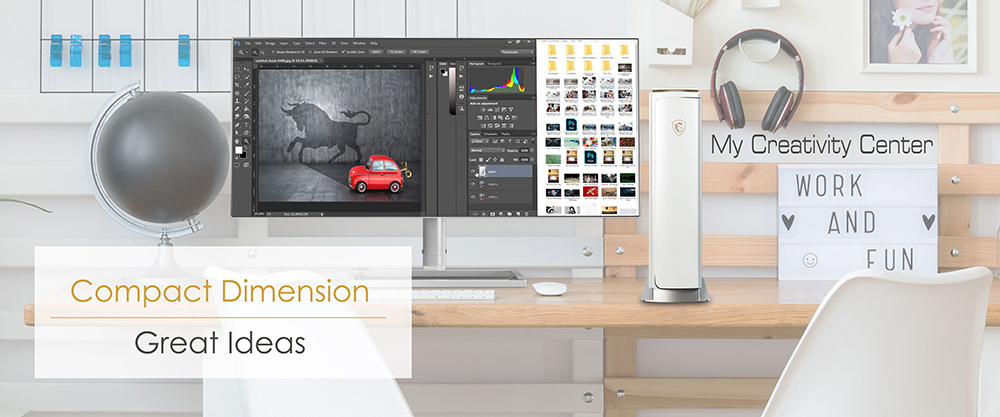 CREATE YOUR FUTURISTIC DIMENSION
The Power to Unleash Your Unlimited Creative Vision
Experience a 30% boost in computing from gen-to-gen. MSI Desktop equips the 10th Gen. Intel Core i9 processor with the upmost computing power to bring you an unparalleled creation experience with inspirations & develop your next great idea.
*Performance compared to i9-9900K. Specs varies by model.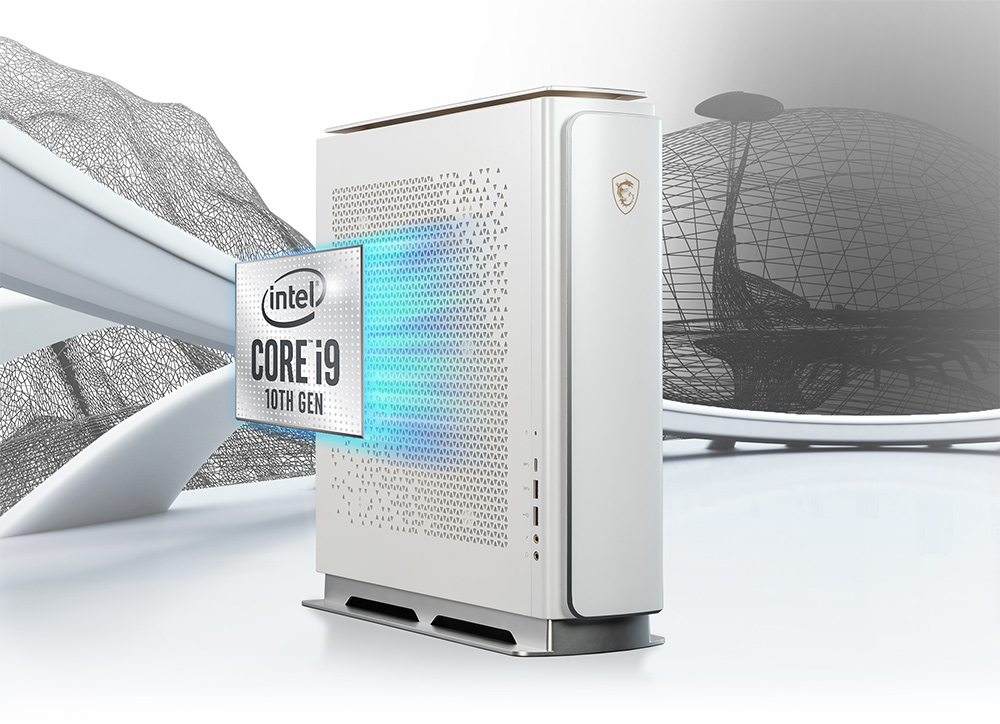 ACCELERATE WITH RTX STUDIO POWER
Work in real-time with your 3D renderings, animations or tons of ultra-high resolution photos with the latest NVIDIA RTX's accelerated editing and rendering capabilities.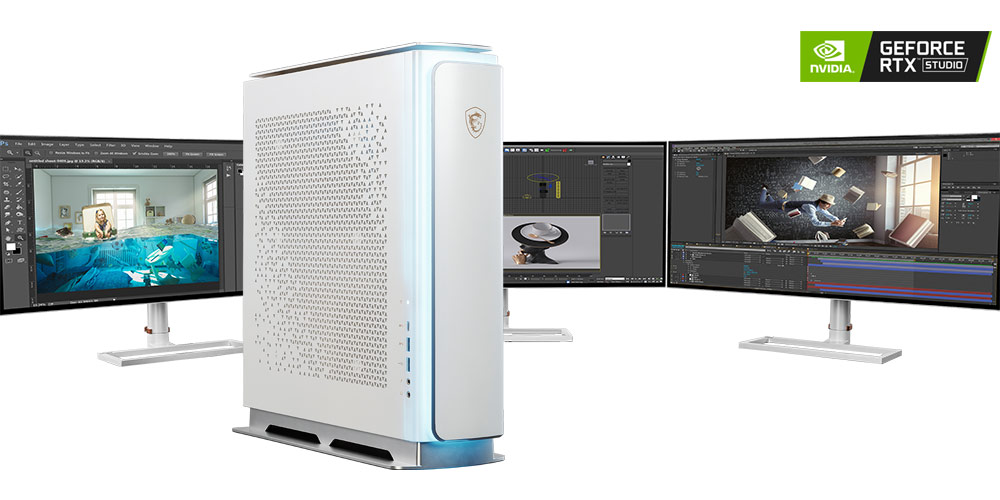 WORKFLOW ACCELERATED
Featuring the latest 10th Gen Intel Core processors, memory can support up to DDR4 2933MHz to delivers an unprecedented creation experience.
Unleash the full potential with the latest SSD technology, the NVM Express. 4 times faster than traditional SATA SSD.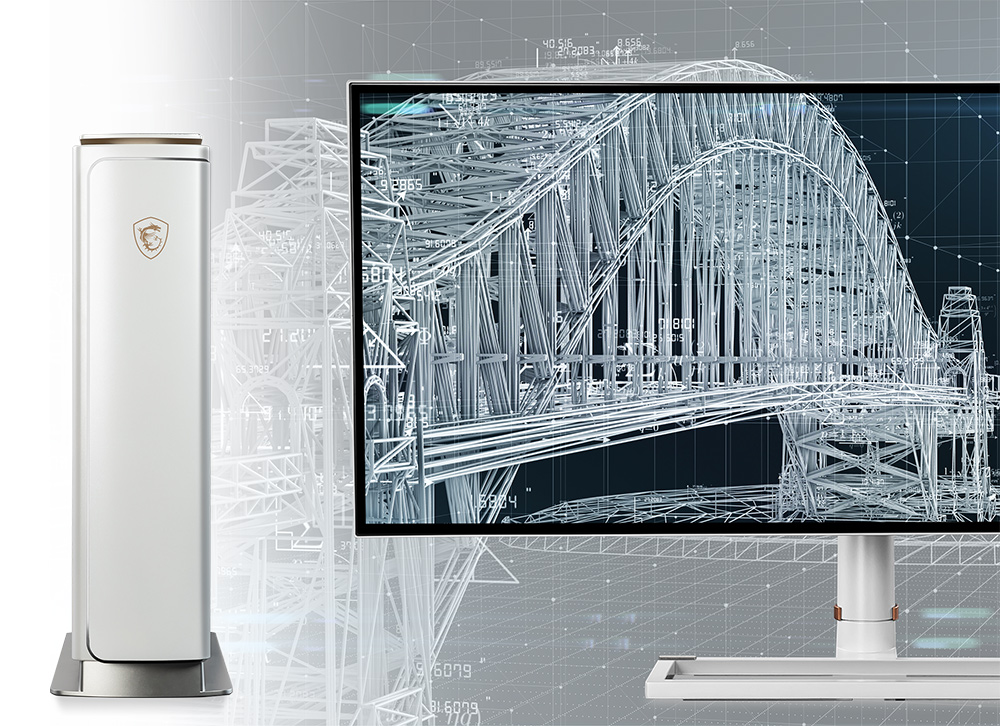 BOLT TO THE NEXT POWER
Thunderbolt 3 brings Thunderbolt to USB-C at speeds up to 40 Gbps, creating one compact port that does it all delivering the fastest, most versatile connection to any dock, display, or data device & NAS.
Embracing a wide array of interface compatibilities so that you can edit, collaborate and share seamlessly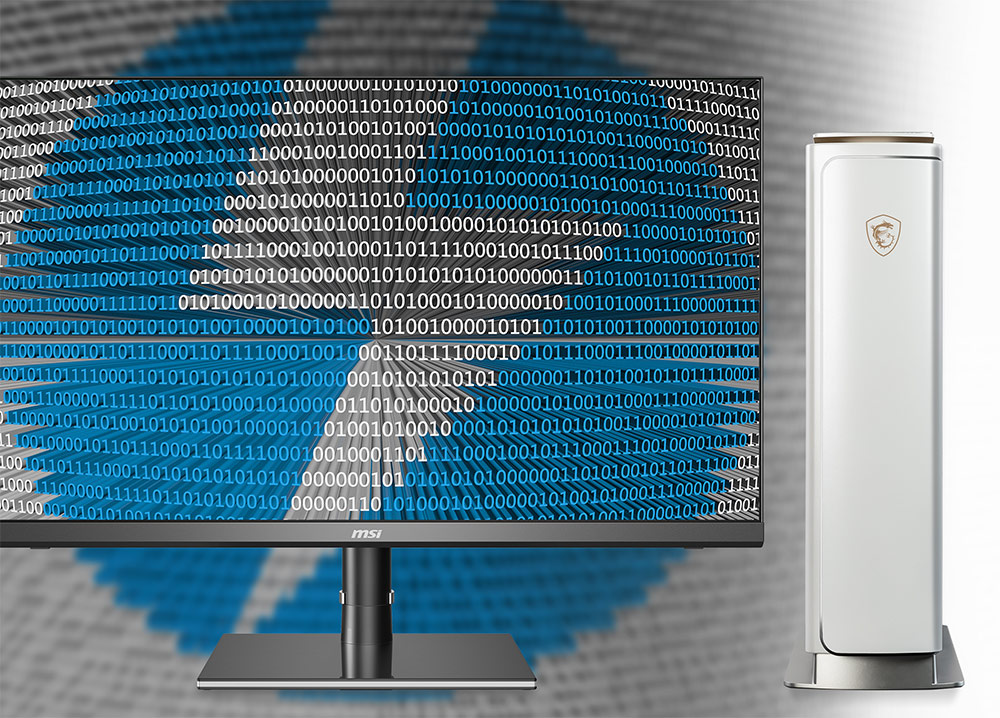 CONNECT ALL OF YOUR CREATIVE DEVICES
Wi-Fi 6 puts more emphasis on transmission security and improves the signal between the interference problem can also be connected to more devices at the same time, thereby meeting the trend of higher and higher data transmission bandwidth requirements with speed up to 2.4Gbps.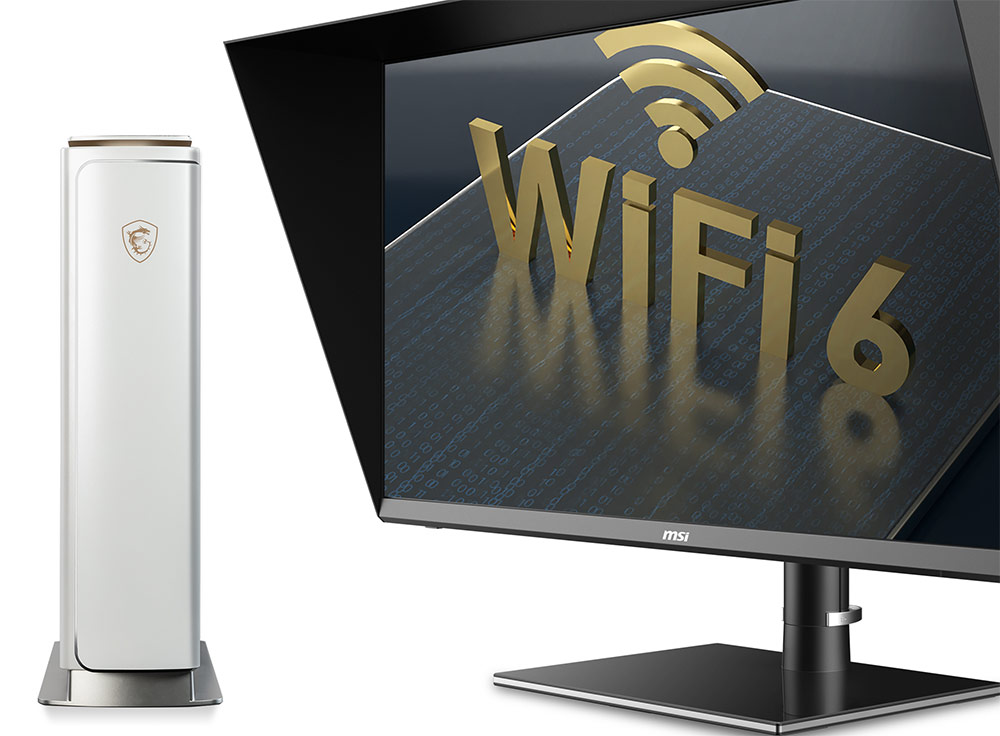 CREATE THROUGH THE 2.5G LAN
Working on NAS? Connect and rapidly transfer data over a network with the high-bandwidth and low-latency 2.5Gbps Ethernet LAN. Integrated with the exclusive MSI LAN Manager, it prioritizes latency-sensitive application and allows you to take control of their experience.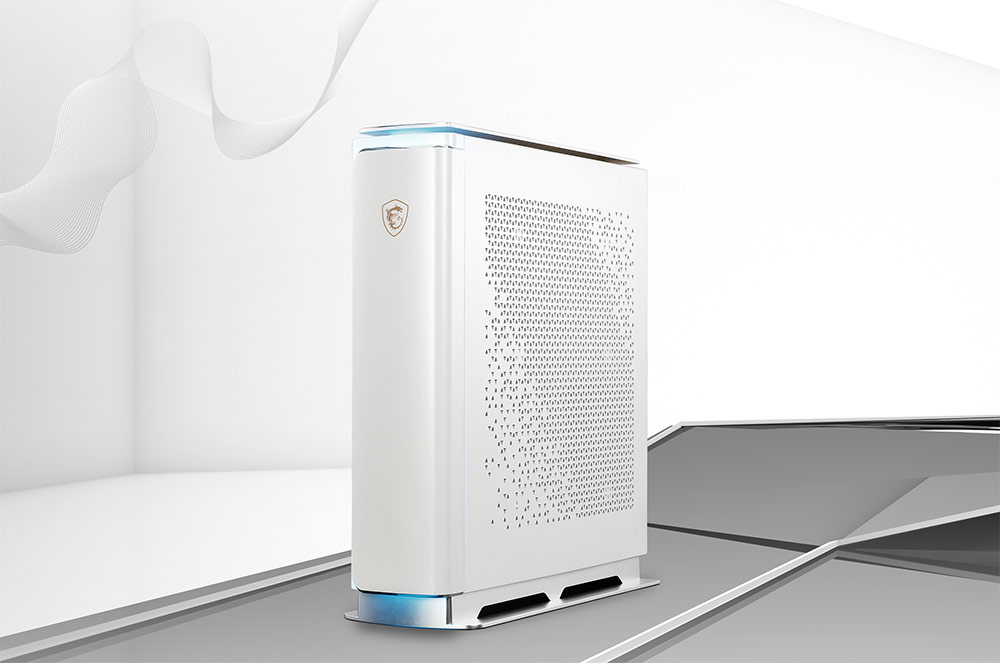 ONLY THE PUREST SOUND QUALITY ACCEPTED
Professional Sound Quality
Powered by Audio Boost Dedicated High Definition Audio Processor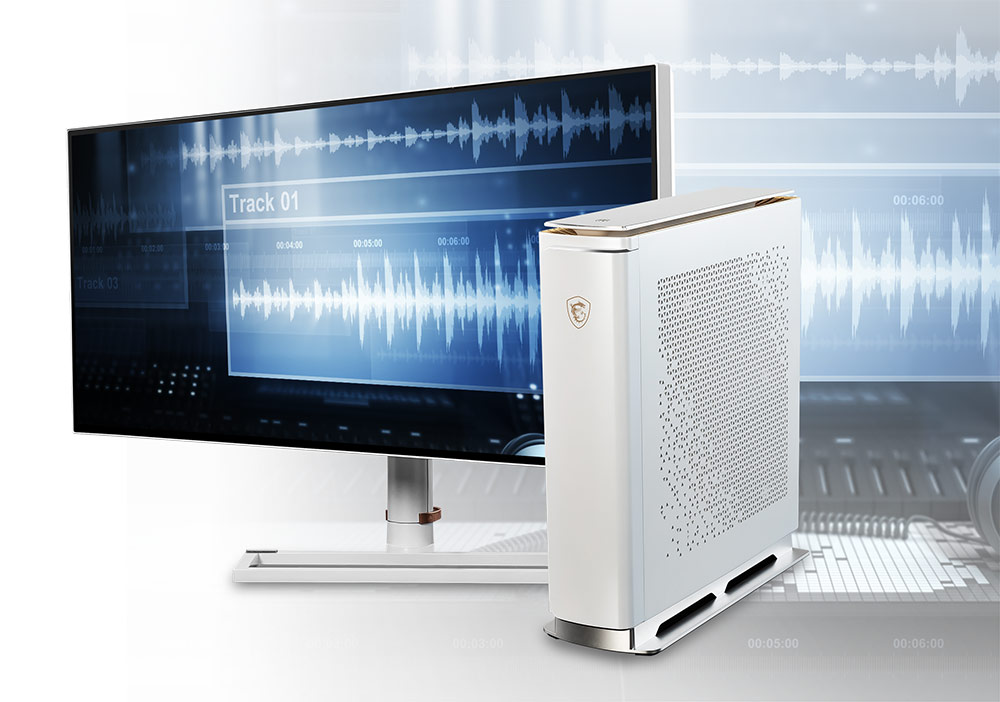 CREATOR CENTER
The Creator Center takes optimization to the next level with easily adjustable system modes; it helps to prioritize & allocate the resource on your hand to accelerate the performance of those software which you work with everyday.
* The interface and functionality may differ due to version change. Please download the latest Creator Center APP through Microsoft Store.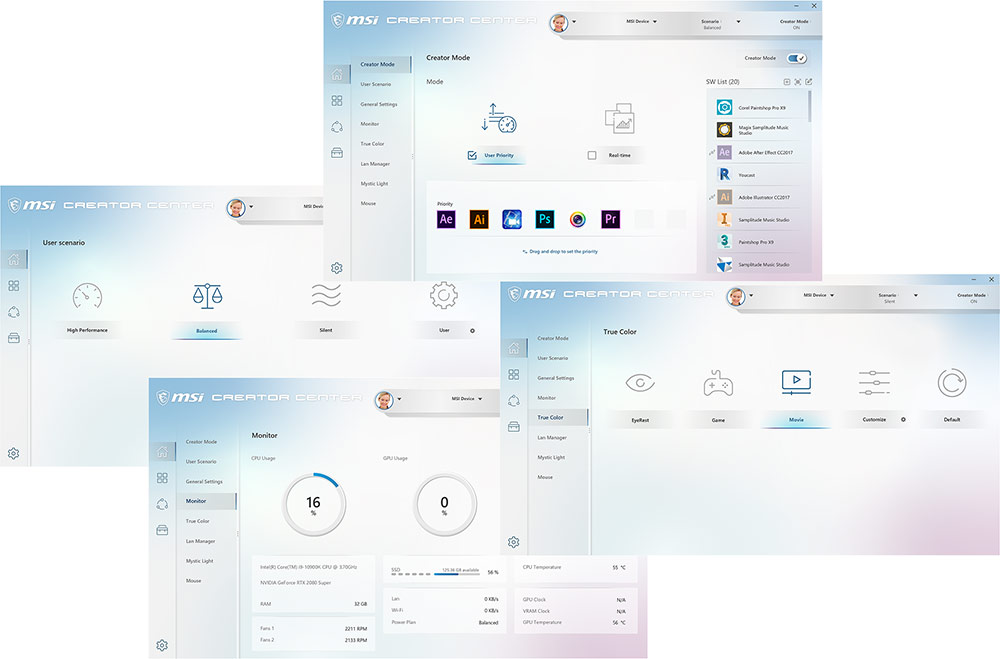 CREATOR OSD
Color accuracy & color gamut is critical while creating. The MSI Creator OSD won't disappoint you with the most intuitive design.
The Creator OSD takes optimization to the next level with easily adjustable color modes; it helps to find the most proper & accurate color gamut to you while creating everyday.
See every detail with MSI Prestige Series Monitor and enjoy the benefits of Creator OSD to make every detail as vivid as you want.